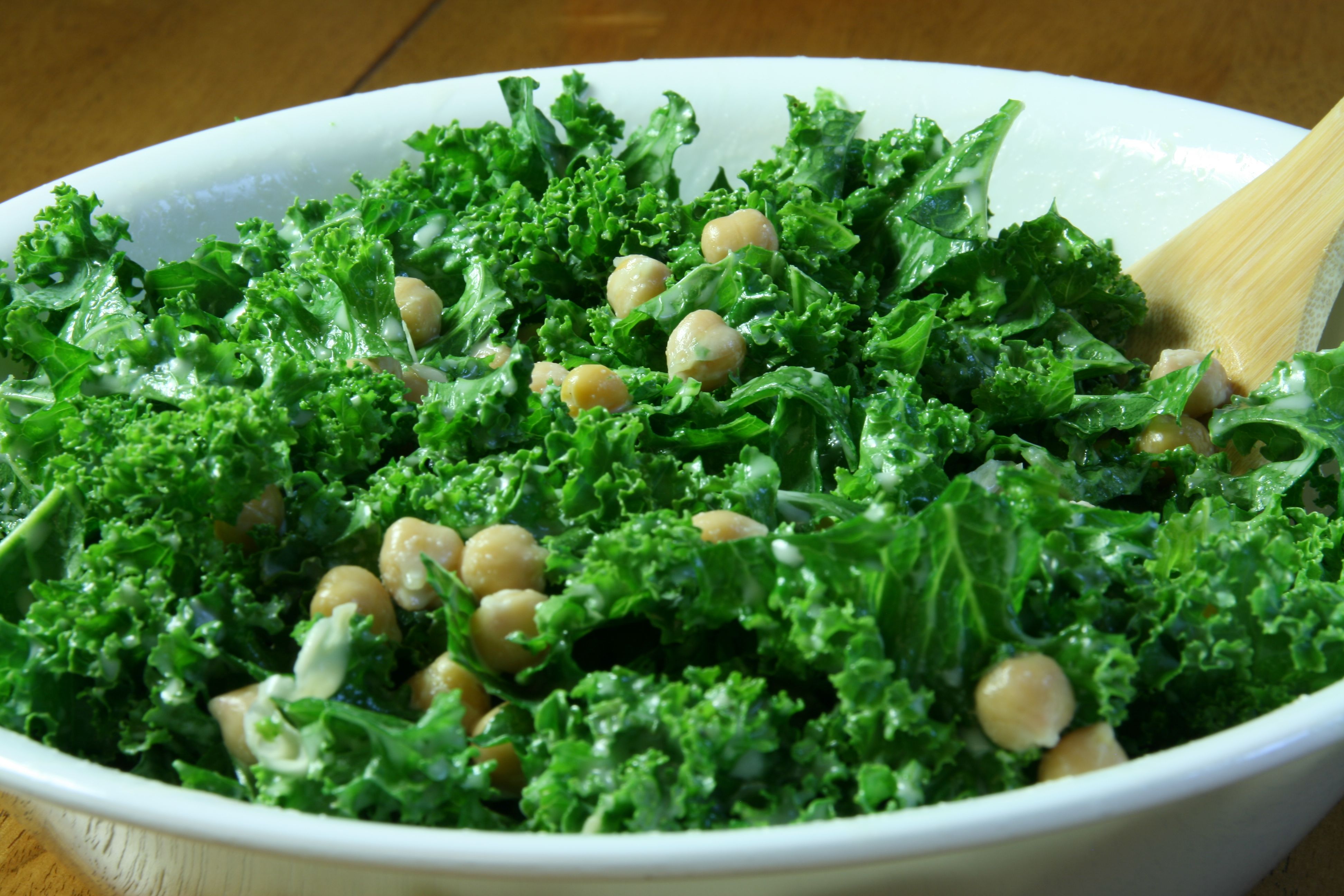 I love to go to my local Whole Foods Market hot/salad bar for lunch and try a little bit of lots of different dishes. It's fun to savor all the flavors and it's great for inspiration. On one such trip I had a kale salad with a garlic dressing that I liked so much I gave my own a try at home and boy, was it a winner! I added chickpeas for contrast and to make it a little more filling and served it as the lone side with some grilled chicken.
This salad is a garlic lover's dream and is rich in fiber, vitamins and minerals as well as the eye healthy phytonutrients, lutein and xeaxanthin. Enjoy in good health!

Garlicky Kale and Chickpea Salad
Ingredients
½ bunch kale, rinsed, dried, stalks removed and chopped
1 can chickpeas, rinsed and drained
3 cloves garlic
¼ cup canola oil
2 Tbsp rice vinegar
2 Tbsp honey
Instructions
Process the garlic, oil, vinegar and honey in a mini-blender or blender until a uniform creamy consistency is achieved.
Place the kale and chickpeas in a large bowl.
Drizzle with the dressing and toss to coat.