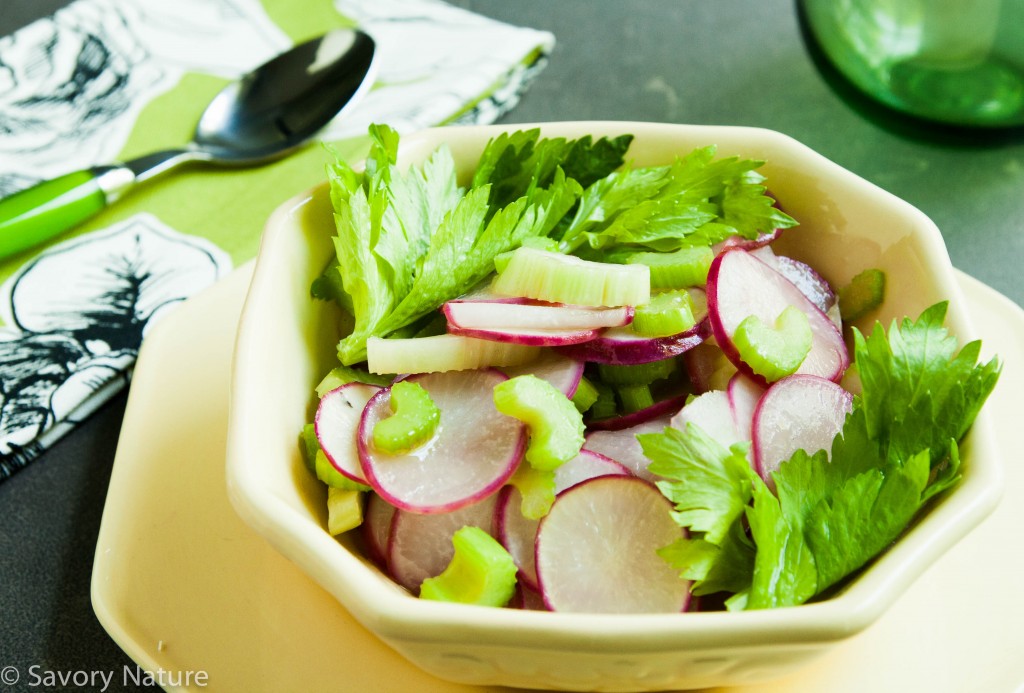 Most folks think of radishes as a green salad component, but did you know they're a wonderful cooked vegetable, too! A few minutes in a sauté pan with some margarine or butter leaves that, well, radishy flavor, but without the bitterness that radishes have raw.
Sauteed Radishes and Celery are the perfect pairing!
This simple yet oh so tasty recipe is courtesy of my husband, who loves to tinker in the kitchen. He's paired the radishes with some crunchy green celery. It's a pleasant color combo and the crisp tastes and textures complement each other well. You just sauté them 4-6 minutes until they're slightly softened and that's it!
Try this colorful refreshing side next time you're looking to change up your usual vegetable rotation!

Sauteed Radishes and Celery
Ingredients
1 bunch radishes (about 8 radishes)
2 stalks of celery
2 Tbsp margarine or butter
½ tsp Kosher salt
Instructions
Thinly slice radishes and celery. You can use a mandolin if you like. Hubby loves to chop and has crazy good knife skills so he did it with a knife.
Reserve the celery leaves as a garnish if you like.
Melt butter in a large skillet over medium heat.
Add sliced celery, radishes and salt.
Saute 4-6 minutes until crisp tender.