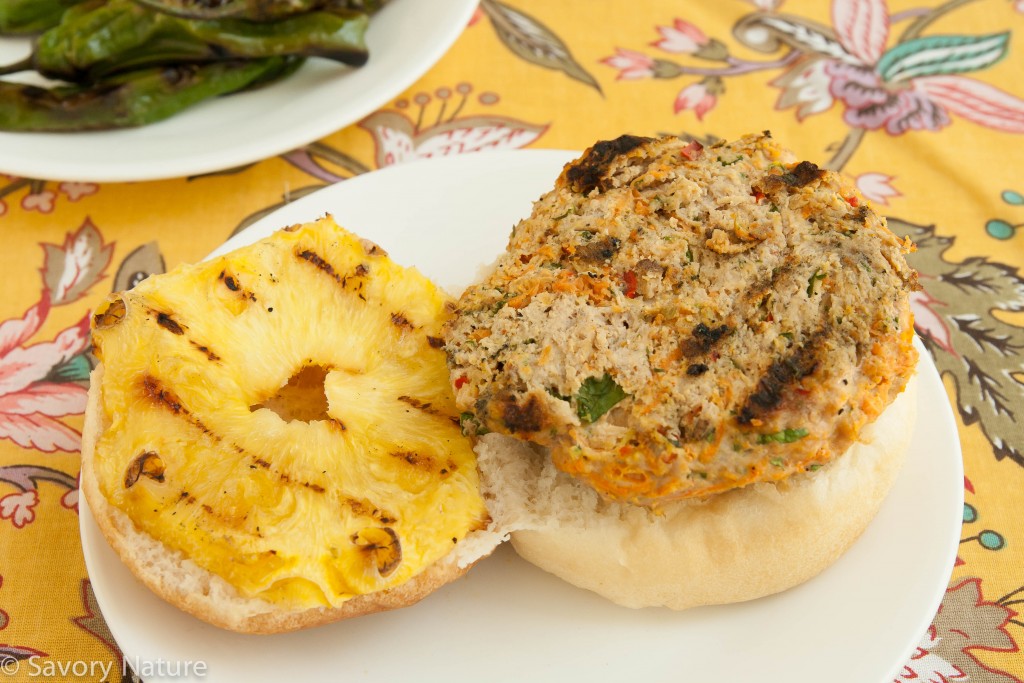 Burgers are such an easy summertime meal! While beef makes the classic burger, it's fun to change things up with turkey burgers sometimes. I like their flavor, but the challenge is making sure they're not dry.
Hubby came up with the technique of adding grated carrot to give the burgers moisture. In addition to using ground turkey with a moderate amount of fat, the result is moist, juicy turkey burgers! Seasoned with garlic powder, cilantro and hot pepper, these turkey burgers have a great Tex-Mex flavor with a hint of sweetness from the carrot. You can top them as you like. A few suggestions are grilled pineapple slices, avocado slices or guacamole.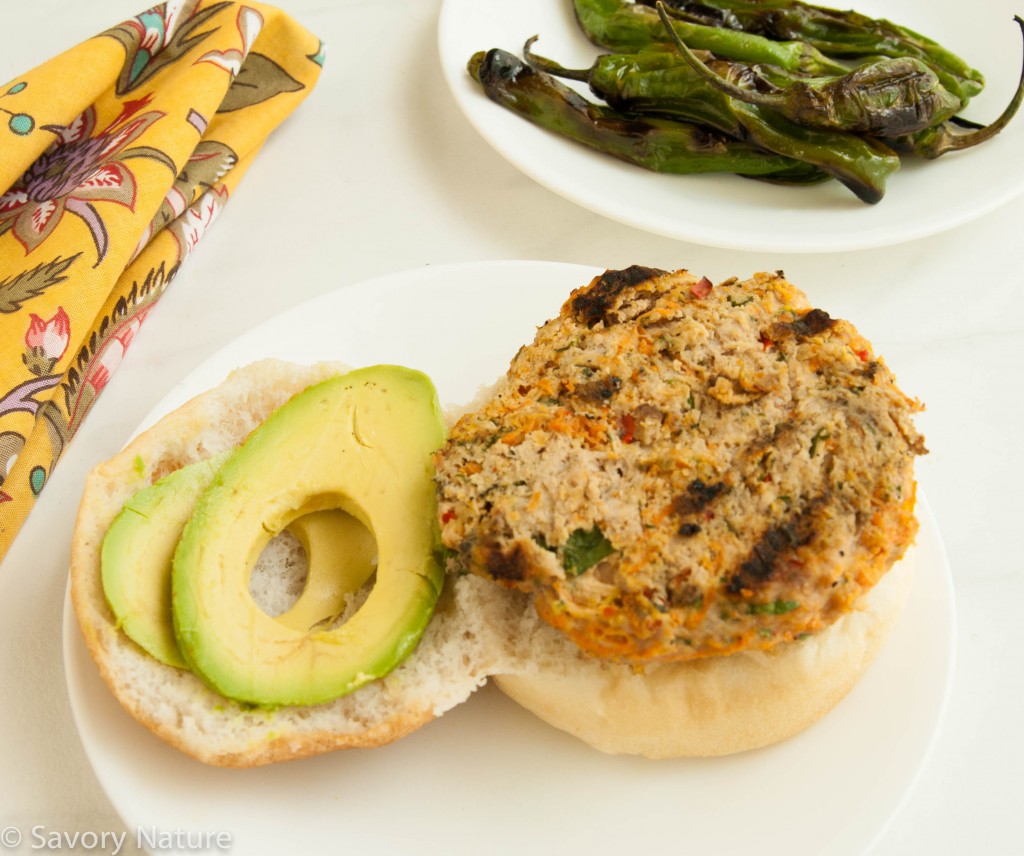 Best Turkey Burgers
Ingredients
20 oz package of 7% fat ground turkey
1 large carrot, finely grated
1 hot red cherry pepper, deseeded, finely chopped
1 tsp salt
freshly ground pepper to taste
1 tsp garlic powder
½ bunch cilantro finely chopped
Instructions
Preheat grill on high.
Mix all ingredients together in a large bowl.
Form mixture into 5 patties.
Grill cover down on first side until they release easily.
Then flip frequently putting cover down until done about 10 minutes total depending on your grill.