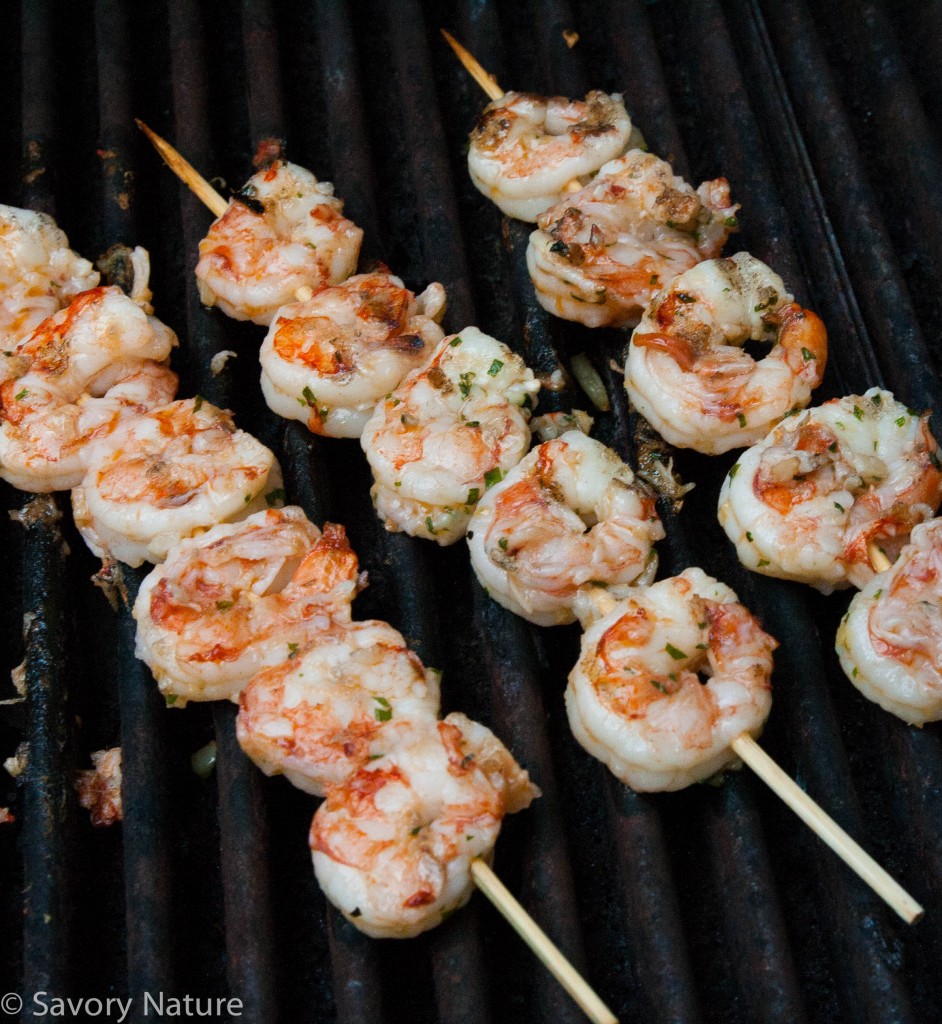 I've discovered something about grilling shrimp recently. Don't put acid such as citrus juice or vinegar in the marinade and they'll come out much more tender. Those acids can add flavor, but the problem is the acid starts to "cook" the shrimp. Even with a short marinating time, it will make them a little bit rubbery. They're still not bad, but they're so much better without the acid!
Garlic, ginger, fresh basil and lemon grass enhance the flavor of the grilled shrimp without over powering them.
Hubby and I came up with this marinade on a walk. A lot of our recipe development occurs on walks as we ask that daily question, "Ok, what do you want for dinner?" We decided on a simple oil-based marinade flavored with garlic, ginger, fresh basil and lemon grass to give the shrimp some lemony flavor without the acid.
We microwaved the marinade for the grilled shrimp 30 seconds just to heat it up and help the flavors diffuse into the oil.
Marinate for 30 minutes or longer if you like. Then skewer the shrimp and grill on high, cover down, 6-10 minutes turning frequently until just cooked through. So simple, yet so good!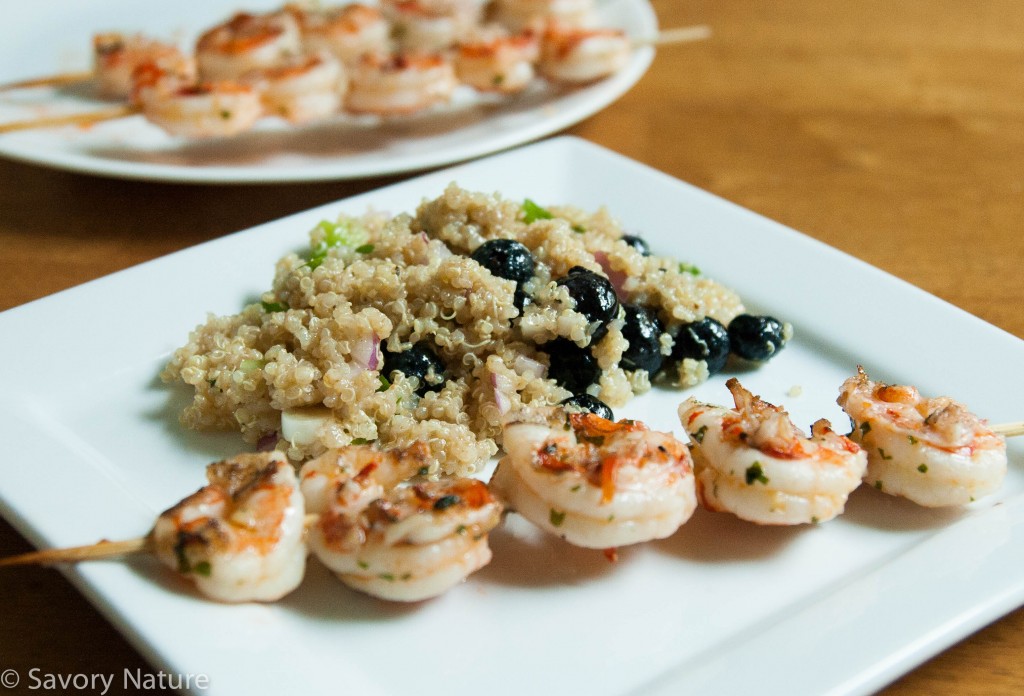 Best Grilled Shrimp
Ingredients
1 ½ pound extra large or jumbo shrimp
½ cup extra virgin olive oil
1 Tbsp grated ginger
5 cloves garlic, minced
¼ cup thinly sliced fresh basil
2 stalks lemon grass
½ tsp salt
freshly ground black pepper to taste
Instructions
Remove yellow outer layers of lemon grass and discard leaving more tender green layers.
Cut green layers into 2-inch lengths and crush lightly with the back of a knife.
Mix oil, ginger, garlic, basil, lemon grass, salt and pepper in a microwave safe container.
Microwave on high 30 seconds.
Let mixture stand 10 minutes.
Meanwhile, peel and devein shrimp.
Mix shrimp with oil mixture in a large zip-lock bag and refrigerate for at least 30 min or longer.
Heat grill on high.
Skewer shrimp and grill on high cover down for about 6-10 minutes turning frequently until just done.