It's that stew time of year! The cold still has most of us in its grip. There's something about a nice hearty stew that can just chase those winter chills away!
Stews are so nourishing, too, typically with meat, vegetables and starch combined in a one-dish well-rounded meal. I make a lot of stews in the winter and I've published several stew recipes on this blog, so I thought this was an opportune time of year to do a round-up of those varied recipes. I've divided them up into beef and chicken stew recipes. They use a variety of cuts of meat and the flavors run the gamut. There's slow cooker, oven, stove – something for everyone!
Beef Stew Recipes
My first couple stew recipes are made with Asian flavors like star anise, lemon grass, and ginger. They're both lively and warming at the same time. Vietnamese Slow Cooker Pot Roast is a set-it-and-forget-it dish perfect for a work day, but you'll think you're eating in a fine restaurant with the flavors it develops. This one's a favorite of my extended family.
Braised Short Ribs Over Roasted Cabbage has similarly aromatic Asian flavors. It's a simmer-on-the-stove recipe while the cabbage gets nice and caramelized and roasty in the oven – a perfect lazy weekend recipe.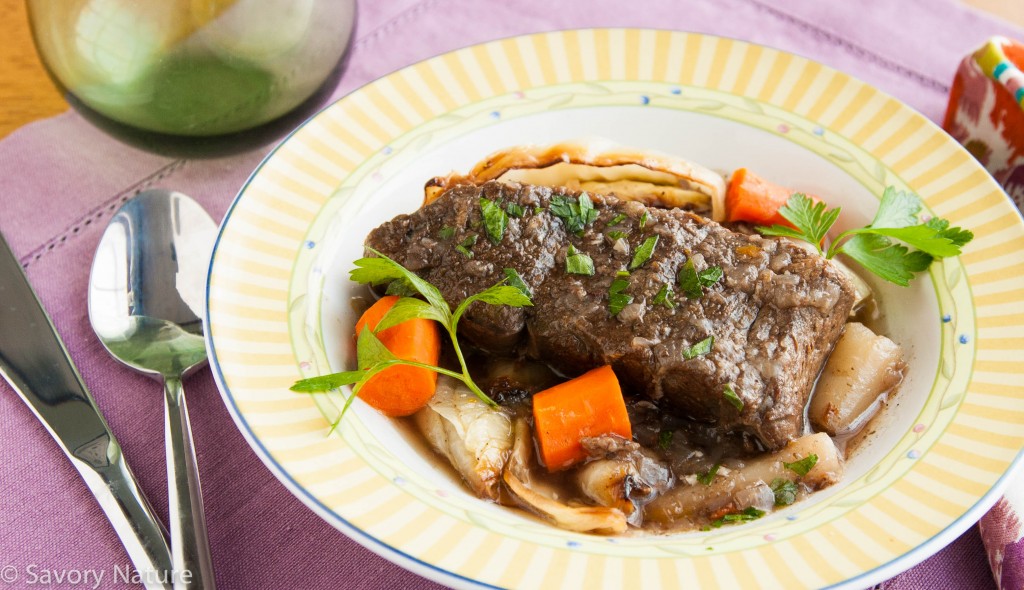 Beef Stew with Carrots and Butternut Squash is colorful and the flavors are warm and interesting: cinnamon, ginger, sage, tarragon and Dijon mustard – and some white wine and brandy – another simmer on the stove dish. Imagine sitting in front of a fire with the aroma of this stew wafting in the air. I'm ready to snuggle up on the couch right now!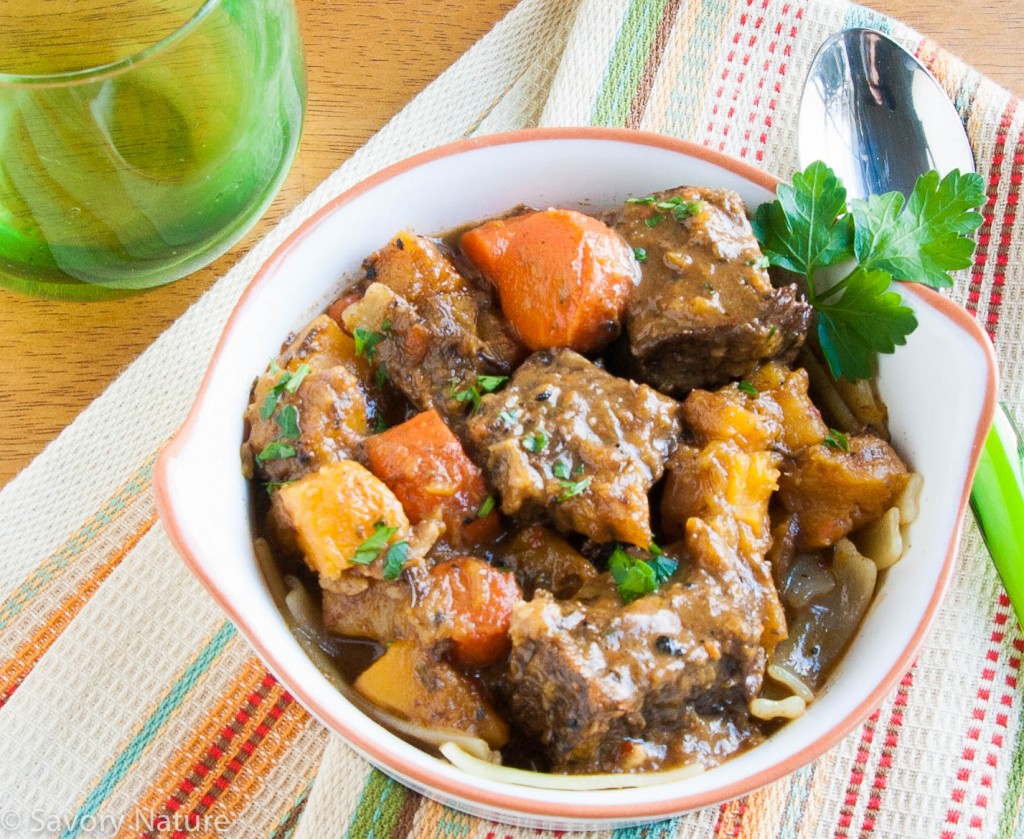 Are you an onions and fennel kind of person? Then this Beef Stew with Fennel and Tarragon is for you. This is a fairly traditional style beef stew with pearl onions, leek, celery, carrots, fennel and mushrooms. No potatoes – it's served over noodles if desired.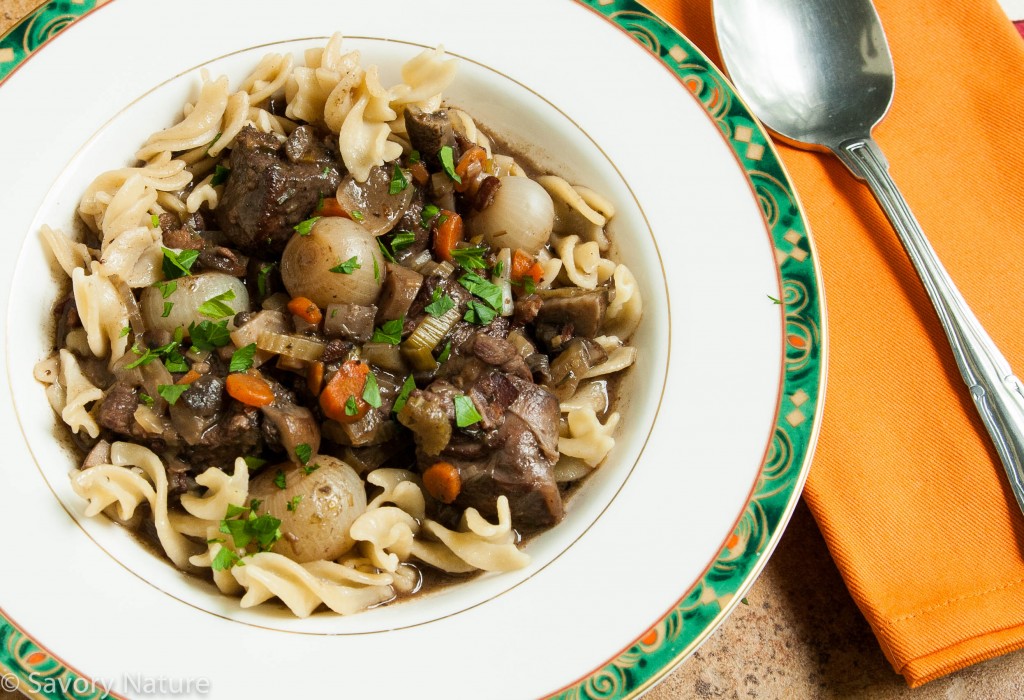 Italian Beef Stew is a treasured recipe from my mother-in-law. The broth is tomatoes and wine with Italian herbs. This can be made with potatoes or served over noodles as she did. A little Parmesan cheese grated over top is really nice with this dish.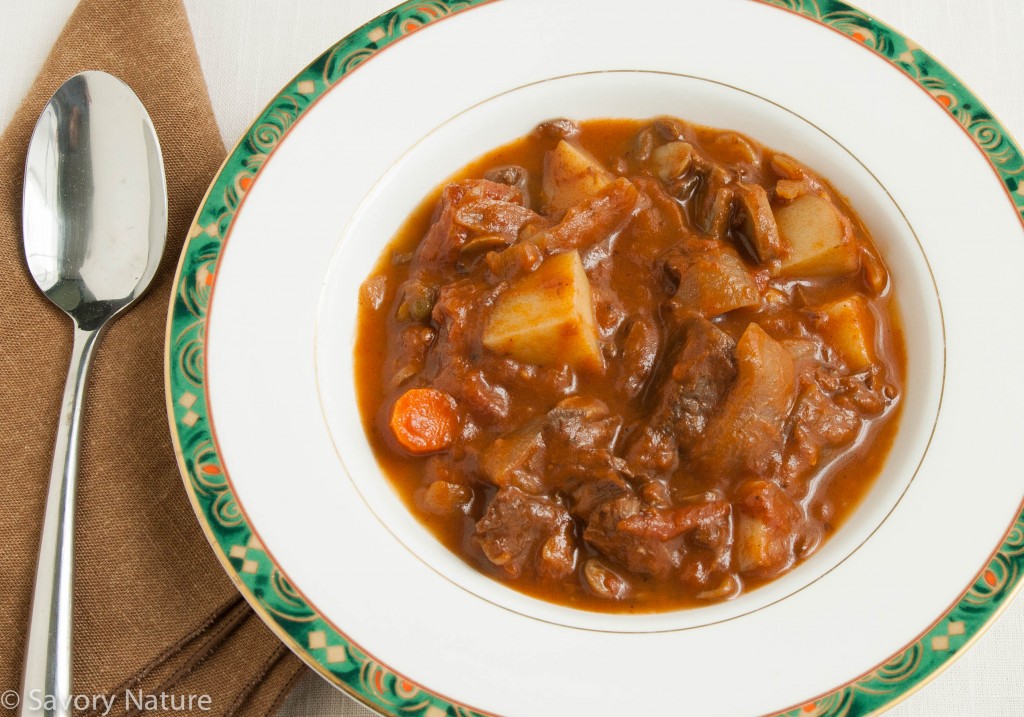 Chicken Stew Recipes
Chicken Stew with Butternut Squash, Pearl Onions and Kale gets some heartiness from a little bacon along with a gentle zing from some white wine and apple cider vinegar. Really satisfying and healthy, too.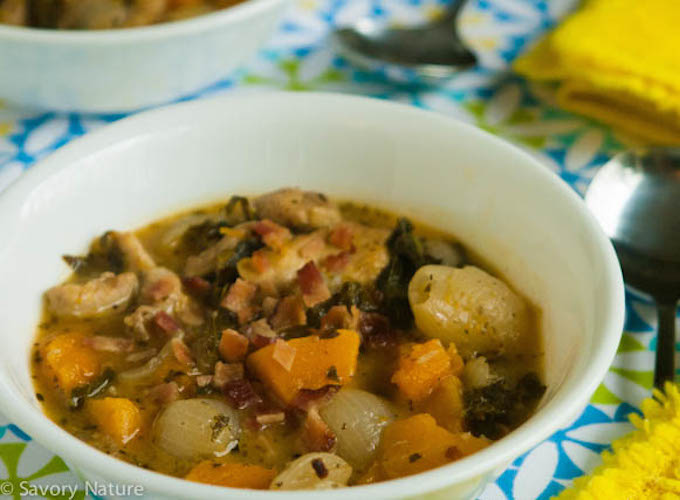 Chicken Thighs with Apple Cider Stewed Squash and Cabbage is a brown-it–on-the-stove, finish-it-in-the-oven (while you have a glass of wine) kind of meal that is just really satisfying. The apples, squash and cabbage are classic winter accompaniments that make it both healthy and enjoyable.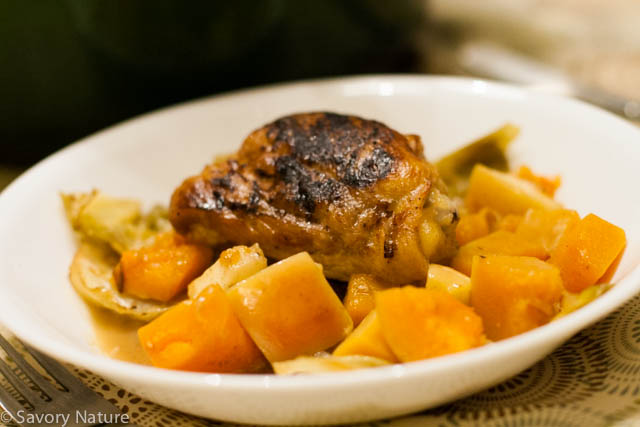 Dijon Chicken Stew with Potatoes and Kale is not one of my recipes, but it's one of my favorites. If you Google it, you'll see loads of bloggers have reposted it. This is a shout out to Cooking Light magazine and Jeanne Kelley, who originated this recipe. My family doesn't do a lot of repeat recipes, but this is one we make again and again. There's something about the combination of leeks, Dijon mustard, kale, and potatoes that is just so delicious – it's comfort food of the highest order. I change it merely by substituting sweet rice flour for the all purpose flour to make it gluten free. I link to their website for the recipe.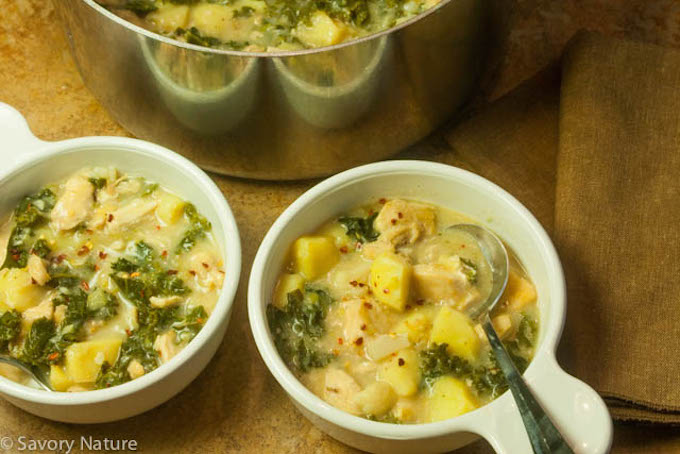 So there's the stew round-up! I hope this gives you some ideas for weathering the rest of this winter pleasantly. And if this isn't enough, hubby and I are developing an awesome pork stew with Caribbean spices – stay tuned and stay warm!