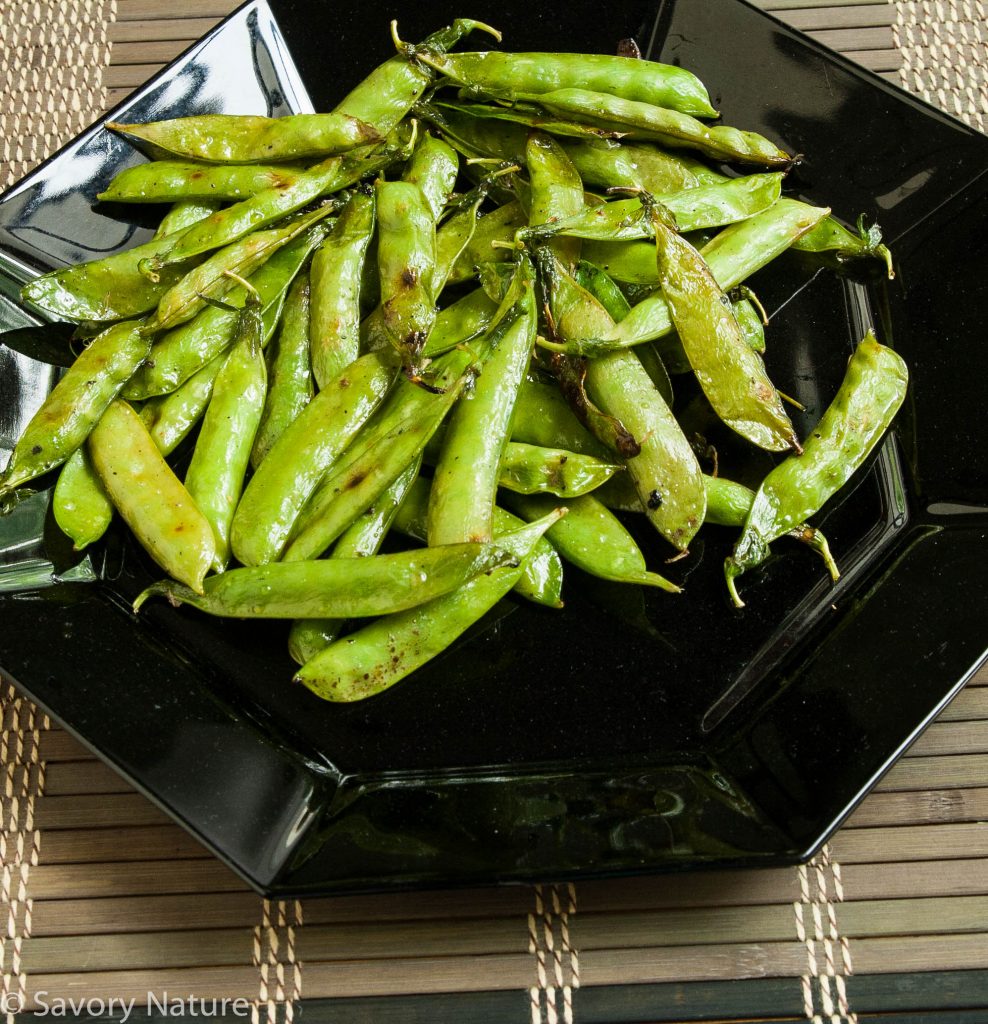 Have you ever been given roasted or grilled edamame pods to munch on as you wait for your meal at an Asian restaurant? They're salty and addictive and you don't have to feel guilty about noshing on them. After all, they're just legumes, right? Well, you can do the same thing with English shelling peas, and I think they're even better – they've got a pop of sweetness that edamame lacks. And happy day – they're in season now. So head out to your local farmer's market and grab a bunch!
These Grilled English Shelling Peas take just a few minutes to cook. You just toss them with some oil and salt and grill cover down until the pods are a bit charred in spots and the peas are just cooked. Then – this is the fun part – you hold the end of the pod and just scrape the peas out with your teeth. The salt, the char, the sweet peas – so good! You won't want to stop!
You can serve these as an appetizer or side. Either way, they'll disappear in a hurry! Make snacking fun and healthy with these Grilled English Shelling Peas!

Grilled English Shelling Peas
Recipe type:
Appetizer or Side
Ingredients
¾ lb fresh English shelling peas
1 ½ Tbsp olive oil
¾ tsp salt
Instructions
Heat grill on high.
Wash pea pods and pat dry.
Toss with oil and salt in a large bowl.
Spread peas over grill and grill cover down a few minutes, turning occasionally, until a little charred in spots and peas are just cooked. You can try one every once in a while until the peas are cooked but still have a little crunch.
Serve as finger food. Pick up by the stem end and scrape the peas from the pod with your teeth, getting that great salty charred flavor from the outside of the pod and the fresh sweet peas from within.