I often mention using gadgets like mini-choppers or mini-blenders in my posts. They can really speed the preparation process along. So I thought I'd share some of my favorites.
Mini-chopper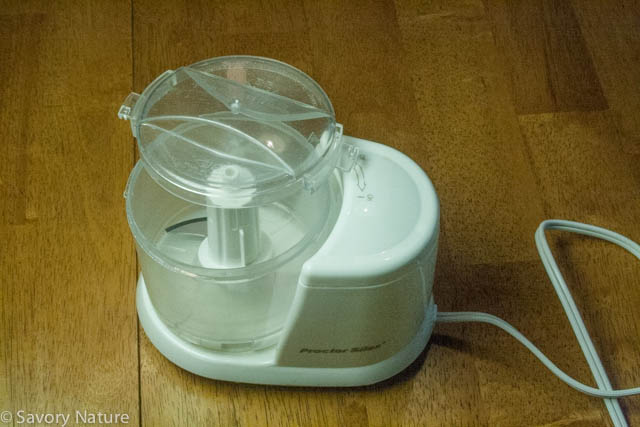 A mini-chopper costs from $10-$20 and is great for finely chopping vegetables or for making bread crumbs out of crackers or toasted bread.
3-in-1 tool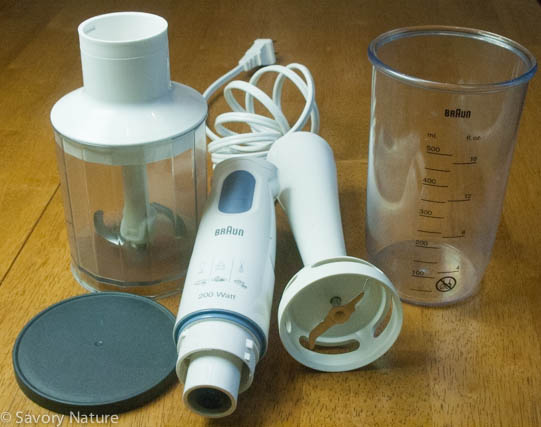 I have a neat 3-in-1 tool that's a mini-blender, immersion blender and whisk. I was very disappointed when I found out that Braun has discontinued this tool in the U.S. but happily Cuisinart has a very similar model for about $60. Chefman also has a good one.
Mini-blender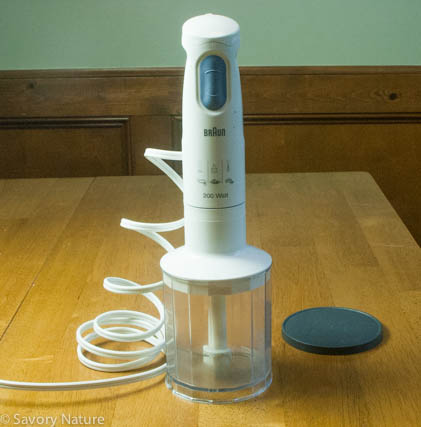 The mini-blender is wonderful for making salad dressings. You can throw whole cloves of garlic or pieces of ginger root in there along with your oil and vinegar and in a few seconds you've got a perfectly uniform emulsified dressing.
Immersion Blender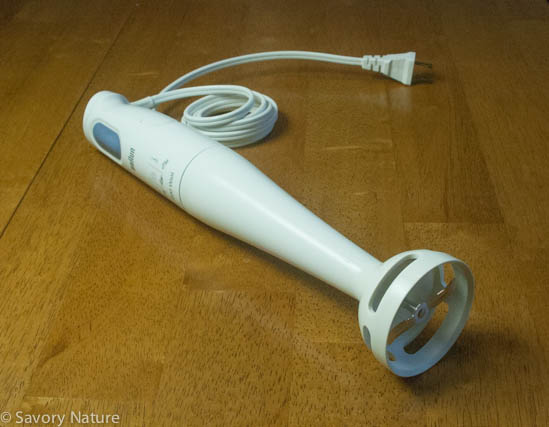 The immersion blender is especially nice for making creamy soups. Recipes will often tell you to cook your vegetables like cauliflower or squash in some stock and then pour it in batches into a blender to puree. No need with an immersion blender. You just stick it in the pot and whir away. Just make sure it's sitting on the bottom of the pot when you turn it on so you don't fling soup all over the place. You keep switching it off and lifting and moving it around the pot to puree all the contents. There are some immersion blenders with a "no-fling" feature!
Mandolin



A mandolin is a great tool for making thin slices of vegetables like cucumber, carrots, and radishes. Mine has some inserts that also allow you to make matchsticks.
Julienne Peeler



Another great tool for making very thin slices like matchsticks (or thinner) is a julienne peeler.
Apple Corer – Slicer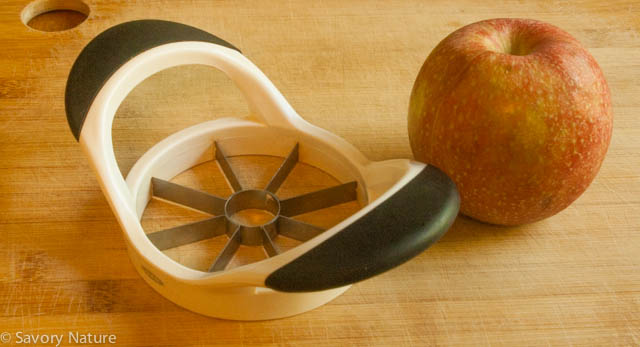 An apple corer – slicer is great for making snack size wedges or for nice uniform thinner slices just slice the wedges in thirds.
Garlic Press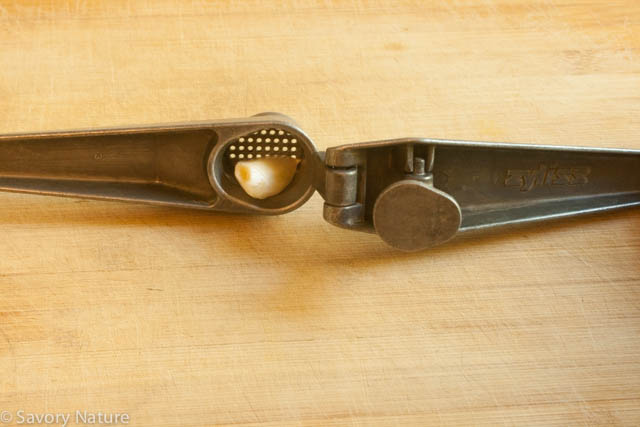 I use my garlic press constantly for recipes calling for minced garlic.