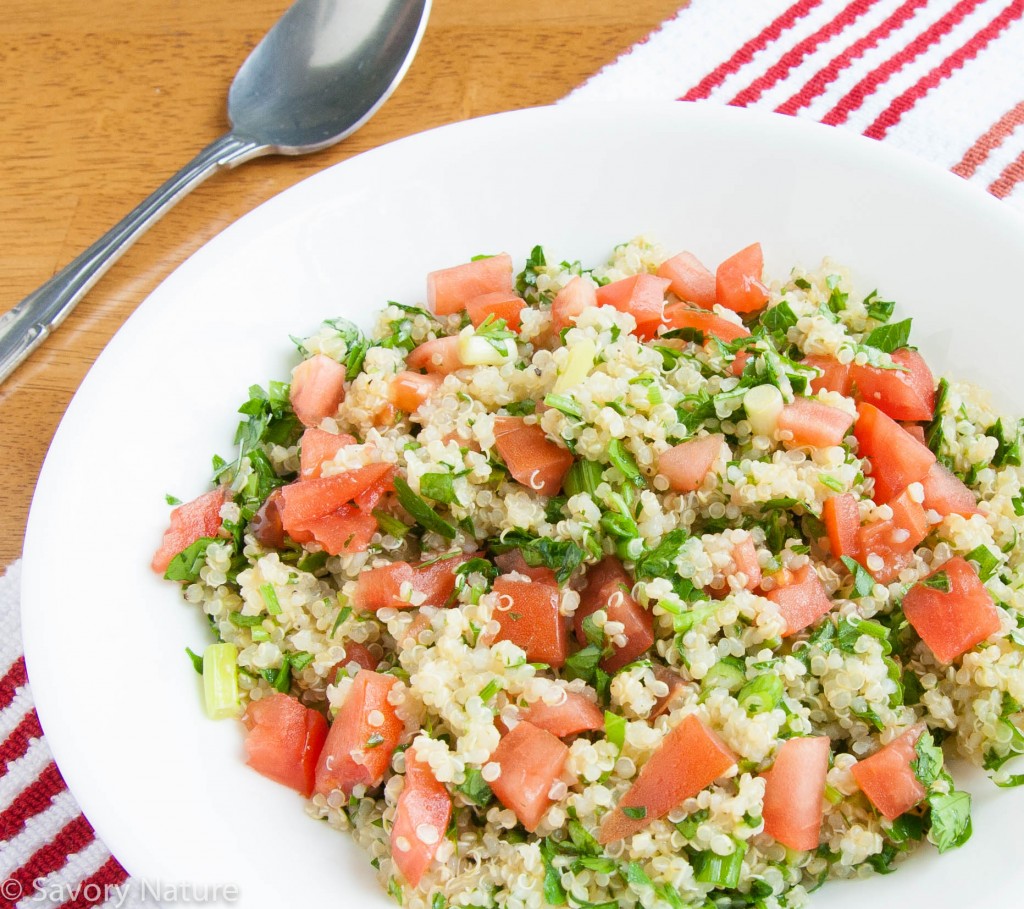 This classic Middle Eastern salad is so fresh and tangy with its parsley and lemon juice. Tabouli is traditionally made with couscous or bulgur wheat, but is equally good, I think even better with quinoa, and happily gluten free!
This Quinoa Tabouli is quick and easy!
This Quinoa Tabouli is so easy to make, with very few ingredients. Cook the quinoa, just a little bit of chopping, and mix it up. It's great for a quick week night meal, but special enough for guests, too. Add some shish kebabs and a green salad for a simple and tasty Middle Eastern themed dinner.

Quinoa Tabouli
Ingredients
1 cup quinoa, rinsed well in a strainer
1 ¾ cups water
1 bunch parsley, finely chopped
6 green onions chopped
2 Roma tomatoes, chopped
¼ cup fresh lemon juice (1 large or 2 small lemons)
¼ cup canola or olive oil
¼ cup rice vinegar
½ tsp salt
freshly ground pepper to taste
Instructions
Combine quinoa and water in a pan and bring to a boil.
Turn down heat, cover and simmer about 15 minutes until fluffy and water is absorbed.
Allow to cool.
Meanwhile chop vegetables and stir lemon juice, oil, salt and pepper together for dressing.
Combine quinoa with vegetables and toss to coat with dressing.