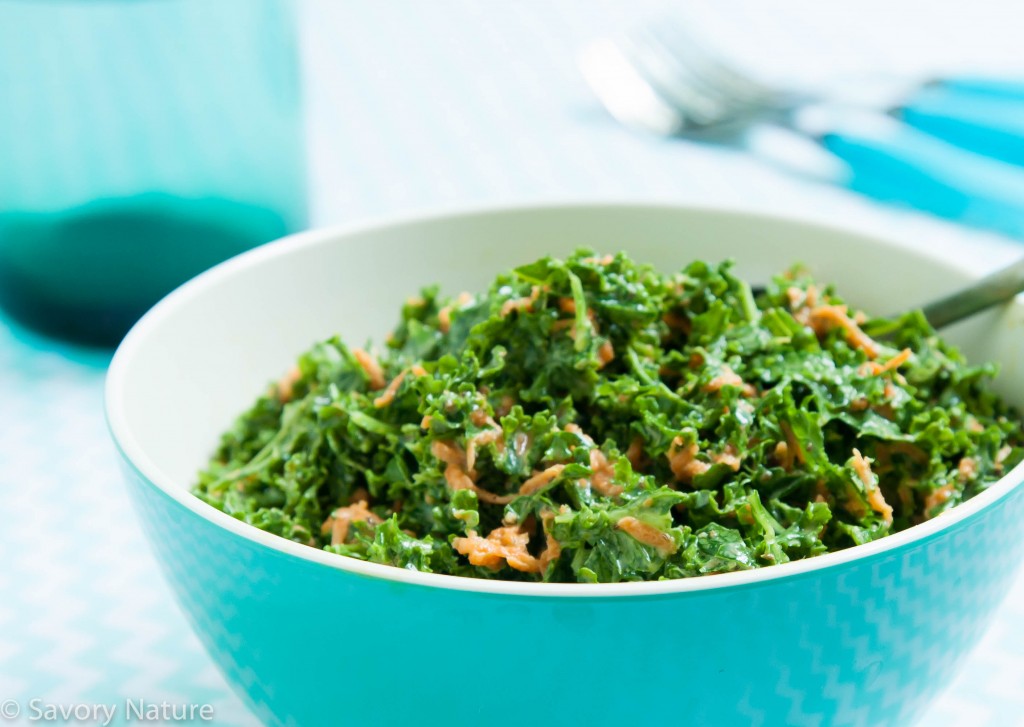 I have a section in my recipe box just for coleslaws. Slaws are such a fresh easy side dish and you can do lots of variations! We have many different ones we make and the repertoire is always expanding. Memphis style slaws make it into the rotation fairly often. The dressing is mayonnaise based with some vinegar and sugar and often some mustard.
My husband had the idea of trying a Memphis style dressing with a kale slaw and it was delicious! He gave it a little extra bite with a Tbsp of Wasabi mayonnaise. If your store doesn't have that, you can make it by combining ¼ tsp Wasabi paste with 1 Tbsp mayonnaise. You can just barely tell the Wasabi's there, but it gives the slaw a nice kick.
This Memphis Kale Slaw makes a great easy tasty side dish for a hot summer night.

Memphis Kale Slaw
Ingredients
1 bunch kale, tough stems removed, processed in a food processor to finely chop
2 carrots, grated
¼ cup sugar
¼ cup cider vinegar
3 Tbsp mayonnaise
1 Tbsp Wasabi mayonnaise (store bought or ¼ tsp Wasabi paste plus 1 Tbsp mayonnaise to make your own)
1 tsp celery seed
1 Tbsp Dijon mustard
Instructions
Whisk sugar, vinegar, mayonnaise, Wasabi mayonnaise, celery seed and Dijon mustard together until smooth.
Mix in chopped kale and grated carrot and toss to coat.